Comfort and

convenience

are the hallmarks of Avon Dental Centre's office operations. To ensure your convenience, below is the information you need about our hours, location, appointment scheduling, insurance acceptance and billing.
Avon Dental Centre
7517 Beechwood Centre Rd., Suite 100
Avon, IN 46123
317-272-8100
317-272-0276 fax
Monday:
Tuesday:
Wednesday:
Thursday:
Friday:
8:00am - 5:00pm
7:00am - 4:00pm
8:00am - 5:00pm
8:00am - 5:00pm
7:00am - 2:00pm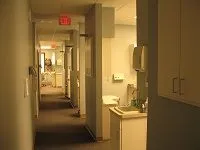 Click here for door to door driving directions

Appointments
We know you have many choices when choosing a Dentist in Avon , IN so we have made requesting an appointment a simple process via our Web site. If, for any reason you cannot keep a scheduled appointment, or will be delayed, please call us as soon as possible.
We have openings for emergencies daily.

Insurance and Billing
We accept most traditional insurance plans, contact our office to verify acceptance of your plan. Avon Dental Centre does not participate in Health Management Organizations; however, we will be happy to file your insurance claims for you. We accept checks, cash or credit cards. We also offer a flexible payment plan through CareCredit . Please see our Financial Coordinator for details. We are happy to file insurance for your reimbursement as long as you are free to choose your own dentist.


Our Kids' Areas!
Fish Tank/Mural
We have created an area for kids to have some fun prior to their visit with us that includes the following:
An undersea mural that will be added over time

A big fish tank with many colorful fish

A flatscreen monitor that kids can watch fun movies like Finding Nemo, Cars, Toy Story 2, etc.
The No Cavitree
We have also brought back our No Cavity Club, with a bit of a twist. We have a new tree mural that the cavity-free kids' names will go on throughout each month. Definitely a point of interest to check out!